Piano Ranch
This out and back nonmotorized trail provides passive recreation along and a unique connection to the Snoqualmie River. The trail offers high bank river viewing.
The property is also used by the Drone racing club FPV Racing Seattle. Find more information here.
Location:
3608 324th Ave SE, Fall City, WA 98024
Driving Directions:
Google Maps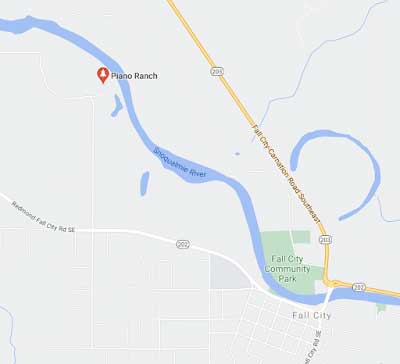 ---
Please respect the Floodplain Rules
This site contains sensitive areas.
Please help protect this fragile resource by observing the following:
Please enjoy walking this site.
Keep pets on leash. Pick up pet waste.
Overnight camping prohibited.
Fires and fireworks prohibited.
Hunting or shooting prohibited.
Please don't litter, pack out trash.
No motorized vehicles.
Don't cut or harm trees or plants.
Alcoholic beverages prohibited.